Chiropractor
Winston-Salem NC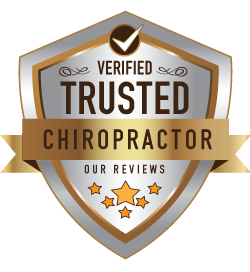 Welcome to Lucia Chiropractic Clinic located in Winston-Salem, NC. Our Winston-Salem chiropractors are committed to promoting better health and improving the well-being of our patients.
For chiropractic that's gentle, safe, and effective for the whole family, trust Lucia Chiropractic Clinic. We've provided advanced pain relief solutions since 2008 and we know you'll appreciate the skilled, experienced, and warm approach we use to help you feel your very best.
At Lucia Chiropractic Clinic we never forget the real reason you come to us in the first place, so you can get back out and do the things you need and want to do.
WELCOME TO Lucia Chiropractic Clinic
HOW WE ARE DIFFERENT
We are different than most Chiropractic offices since our treatment approach is patient-centered, evidence-based, and individualized for each patient. Our office stays up-to-date on the current research and shares the most effective techniques to recover quickly. We pride ourselves on providing excellent treatment for a fair and affordable price.
---
COMMON MISCONCEPTIONS
The most common misconception regarding Chiropractic in Winston-Salem is that insurance doesn't cover services by a Chiropractor. However, most insurance companies have Chiropractic services as part of their benefits package. Please call us to find out if your insurance plan covers treatment in our office.
Our staff can perform a complimentary benefits check and explain coverage before treatment, at no charge. We think you'll be surprised at how cost-effective your chiropractic care will be. We accept all major medical including Medicare and Medicaid.
COMMON SYMPTOMS WE HELP
We are experts at treating low back pain, neck pain, headaches, and sports injuries. Our office utilizes a "whole person approach" to treating patients. We integrate various diagnostic and treatment techniques not only to relieve pain but to restore normal function to the body.
Our treatments combine hands-on techniques, Postural Assessment with Strong Posture Exercises, physiotherapy procedures, rehabilitation exercises, and nutritional supplementation to achieve your goals. At Lucia Chiropractic Clinic, it is our mission is to provide personalized, high-quality care on an as-needed or preventative basis.
---
WHY WINSTON-SALEM?
I moved my family and became a Chiropractor in Winston-Salem in 2008 due to the highly diverse community, educational opportunities for my children, and its rich arts and cultural activities. When we visited this area, it just felt like we were welcomed and from that point forward I have been dedicated to being the best Chiropractor in Winston-Salem.
If you're looking for a top Winston-Salem chiropractor we are here to help. It's also a bonus that most insurances are accepted. Today many people are searching for a "chiropractor near me". We hope to be your first choice. Also, don't forget to click on our New Patient Special. It's a great way to test-drive our services. Call us today!